Planning Team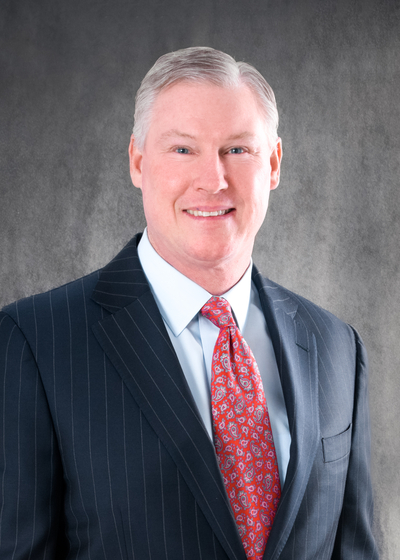 Joseph G Guin
Co-Founder and Private Wealth Advisor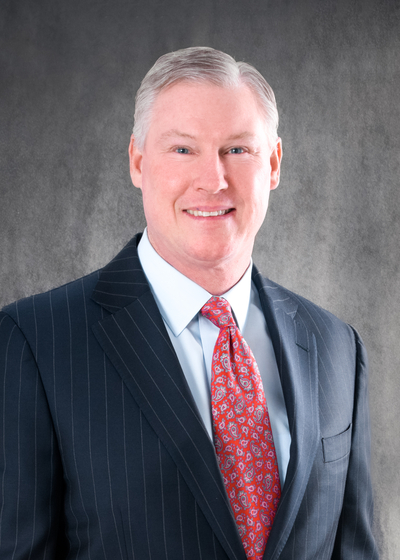 Joseph G Guin
Co-Founder and Private Wealth Advisor
After graduating with a Bachelor of Arts degree in Finance and Human Behavior from Millikin University, Joe began his wealth management career in 1990 with a boutique financial planning firm. He then launched his own practice with Northwestern Mutual in 1999 and built a highly-credentialled team of financial professionals serving clients across the country.
To reflect the firm's continued growth and commitment to providing lifelong guidance throughout a client's financial journey, Joe rebranded the practice as Compass Financial Partners in commemoration of his milestone 30th year in business in 2021. In January of 2022, Tim Hender joined Compass Financial as a full equity partner in the firm. This partnership doubled the firm's capacity to advise clients across the country on multi-generational wealth planning needs.
Compass Financial Partners is recognized by Northwestern Mutual as one of its top wealth management advisory teams in the country and is a founding member of the FORTUNE 500 company's Private Client Group - an exclusive selection of advisors who provide sophisticated advisory strategies for high-net-worth clients and their families.
Joe has an extensive background in asset and income protection, wealth management, and comprehensive financial planning for individuals and businesses. He maintains a deep expertise in tax efficient retirement distribution planning.
He is a qualifying/life member of the Million Dollar Round Table (MDRT), the premier association of financial professionals. He has served as the Chairman of the Investment Products and Services Field Committee, as a Board Member of the Financial Representative Association for Northwestern Mutual and is a highly regarded expert and keynote speaker within the financial services industry.
He and his wife Catherine have seven children: Joshua, Henry, Will, Madison, Conor, Alyssa, and Sydney. Joe's second passion is golf, which provides the opportunity to entertain clients and meet new people. He also enjoys basketball and attending Chicago Bears and White Sox games.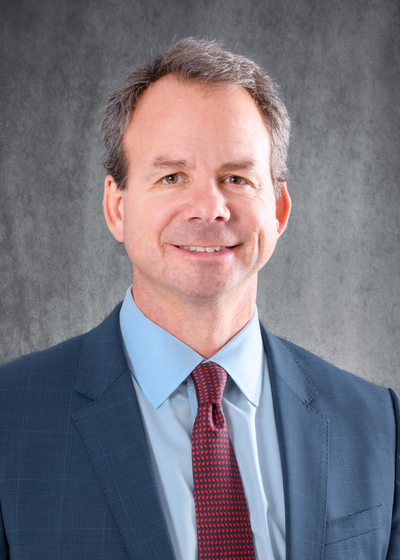 Timothy George Hender , CFP®, CLTC®, CLU®
Co-Founder and Private Wealth Advisor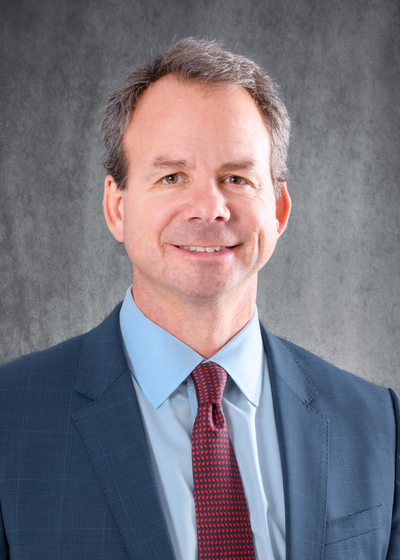 Timothy George Hender , CFP®, CLTC®, CLU®
Co-Founder and Private Wealth Advisor
Tim Hender has devoted his career to growth-oriented strategies and has a mission to help families navigate their journey to financial security. Prior to his 11-year career with Northwestern Mutual as a Private Wealth Advisor, he traded stock options for 15 years at the American Stock Exchange and the Chicago Board Options Exchange.
Tim started as a clerk with a firm called Botta Capital Management his freshmen year in college. Shortly after college graduation, he worked his way up to Managing Director for the firm's New York City location. While trading in New York City, Tim was also responsible for managing a team of 15+ market makers.
For the last ten years as a Wealth Management Advisor with Northwestern Mutual, Tim's mission has been to help successful people create peace of mind by delivering personalized wealth management solutions. He engages clients in courageous and passionate conversation to help them achieve their personal, professional, and financial goals. He and his team use their collective 75+ years of investment and insurance experience to help clients manage their risk, build wealth, and create lasting legacies.
Tim is a graduate of Lake Forest High School in Illinois and the University of Vermont. He married his high school sweetheart, Alana, and together they raised their three kids – Julia, Brody, and Cooper – in Lake Forest, the same small town in which they grew up.
While work is important to Tim, so is giving back to the community he loves. Tim has coached many of his kids' sports teams, served on the Lake Forest Caucus, is a board member of the Gorton Community Center, and serves on the finance committee of the Community Church of Lake Forest and Lake Bluff.
In his spare time, Tim loves to spend time with his family, see live music, sail, surf, and snowboard and golf.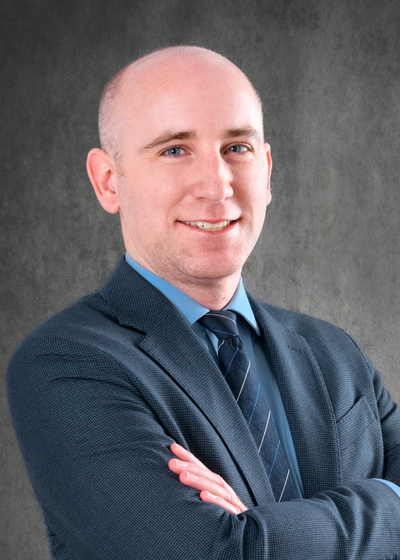 Justin Mack , CFA®
Private Wealth Advisor and Director of Investments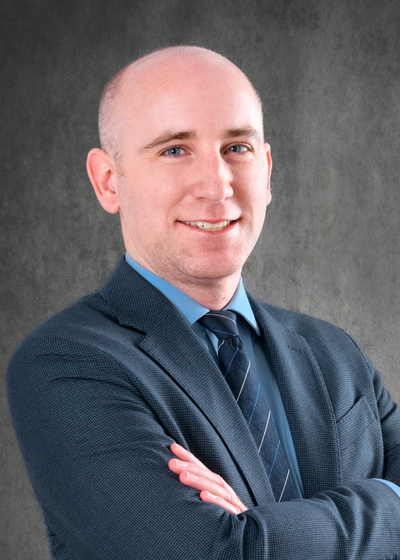 Justin Mack , CFA®
Private Wealth Advisor and Director of Investments
Justin joined the firm in 2019. As Director of Investments, he is responsible for designing and managing client investment and wealth planning strategies.
Prior to this, Justin spent 14 years working with high net worth families and individuals in the banking industry. He graduated from the University of Wisconsin with a Bachelor's Degree in Economics. He is also a CFA® charterholder and a member of the Chicago CFA® Society.
Justin is responsible for:
Facilitating client review meetings
Designing and managing investment strategies within client portfolios
Developing wealth planning strategies implemented within client financial plans
Developing and managing retirement income plans
Answering questions about the investment process and strategy utilized in client portfolios
Overseeing initial and on-going due diligence of specific investment strategies held within client portfolios
Implementing new client investment strategies
Justin and his wife, Kate, live in Park Ridge with their two children, and he is a lifelong Chicagoland resident. When not in the office, Justin enjoys spending time with his family, loves reading, being outdoors and supporting his Wisconsin Badgers.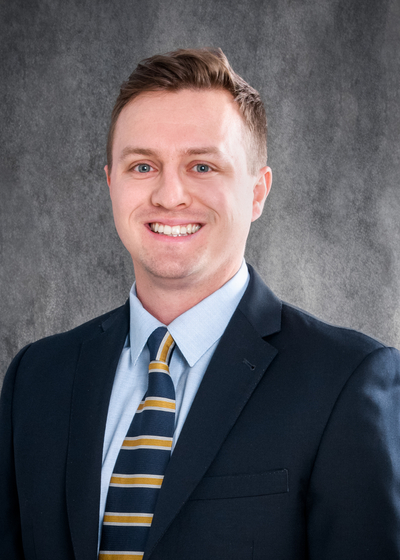 Brendan Van Egeren , CLU®, CFP®
Private Wealth Advisor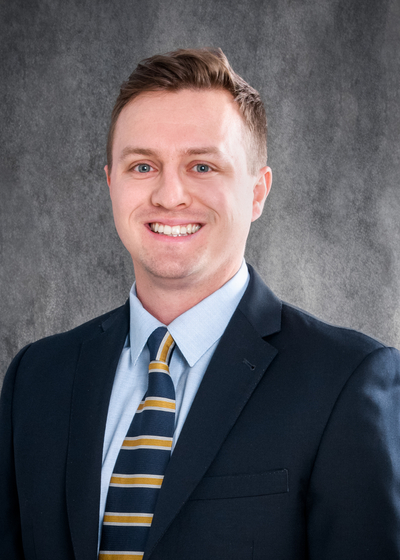 Brendan Van Egeren , CLU®, CFP®
Private Wealth Advisor
Brendan joined the firm in 2016 as an Associate Wealth Management Advisor. He was no stranger to Northwestern Mutual, as he spent the previous four years as a Financial Representative, where he was responsible for new client acquisition and delivering customized financial solutions to clients.
A graduate of Indiana University with a Bachelor of Arts degree in Economics, Brendan holds his CERTIFIED FINANCIAL PLANNER™ (CFP®) professional and Chartered Life Underwriter (CLU®) designations as well as his Series 6, 7, & 63 registrations and Life and Health Insurance license.
Brendan is responsible for:
Facilitating client review meetings and plan updates
Executing trade orders
Discussing investment strategies with clients
Opening new accounts
Updating account information (address changes, beneficiary changes, changes to account registration, etc.)
Processing account transfers and IRA rollovers
Providing account balances and consolidated reports
Servicing insurance inquiries
Assisting with the insurance application process
Scheduling medical exams
Overseeing the underwriting process
Outside of the office, Brendan enjoys spending his time playing softball and golf with friends, fishing with his family, and going to the gym with his wife. You may catch Brendan on TV attending a Chicago Blackhawks or Cubs game.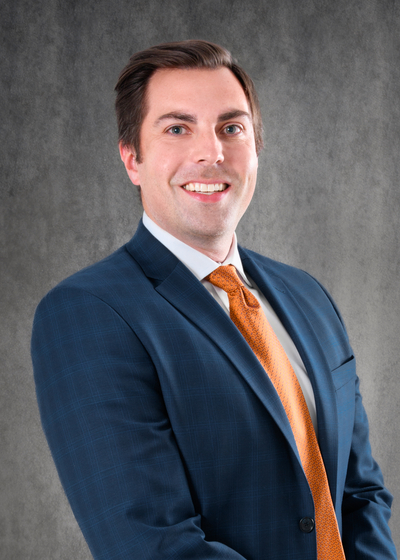 Luke Andrew Baschnagel
Private Wealth Advisor and Director of Planning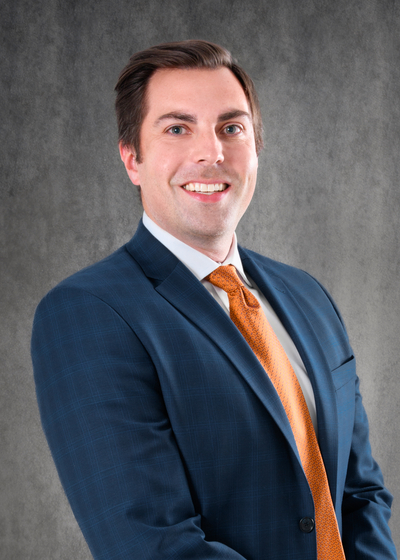 Luke Andrew Baschnagel
Private Wealth Advisor and Director of Planning
Luke started with Northwestern Mutual as a college intern in 2009. He majored in Finance at The Ohio State University, graduated in 2010 with Cum Laude honors and led his own financial planning practice before joining forces with Tim in 2012.
In that role he led financial planning, investment implementation and insurance design. Luke currently holds his Life/Health, Series 6, 7, 63 and 65 and is a Certified Investment Management Analyst. As Director of Financial Planning for Compass Financial Partners, Luke is responsible for development and oversight of Financial Plans and facilitating client review meetings.
Luke has the expertise to:
Discuss investment strategy
Analyze investment accounts/proposals
Execute trades
Open & update investment accounts
Process account transfers and asset movement
Review and discuss in-force insurance policies/proposals
Outside of the office, Luke enjoys spending time with family, being outside as much as he can, working out and watching sports. Luke lives in Ukrainian Village with his wife Rachel.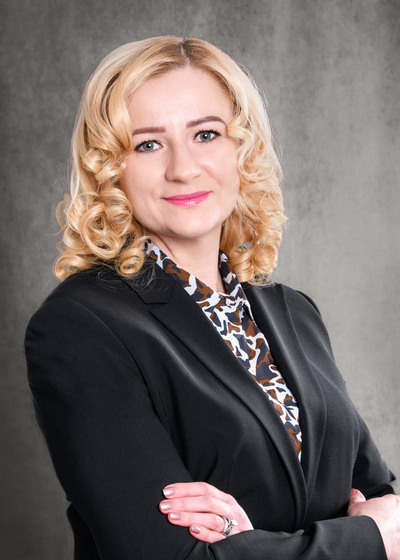 Bernadeta A Jelinek
Director of Insurance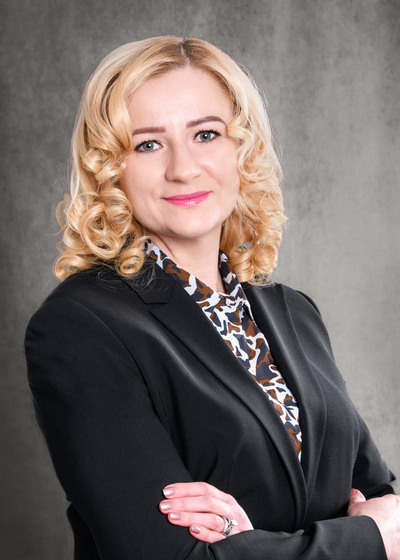 Bernadeta A Jelinek
Director of Insurance
Bernadeta joined the firm in 2017 after more than 13 years in the Northwestern Mutual family. She graduated with a Bachelor of Science degree in Business and holds an Illinois Life and Health Insurance license.
As Director of Insurance, Bernadeta is responsible for:
Generating client reports
Providing account balances
Providing quotes for Life, Disability, Long Term Care Insurance
Providing In-force Illustrations
Scheduling medical exams and overseeing the underwriting process
Submitting applications for life, disability, and long-term care insurance
Assisting clients with questions on insurance billing accounts, insurance values, and other service needs
Assisting with policy owner service-related issues, such as loans and policy maintenance
Outside of work, Bernadeta enjoys traveling and long walks with her husband, Ken. Fishing is one of the passions she shares with her father and brother, and can frequently be found near the Chain-of-Lakes. During winter months Bernadeta likes to read with her cat Maya curled up next to her.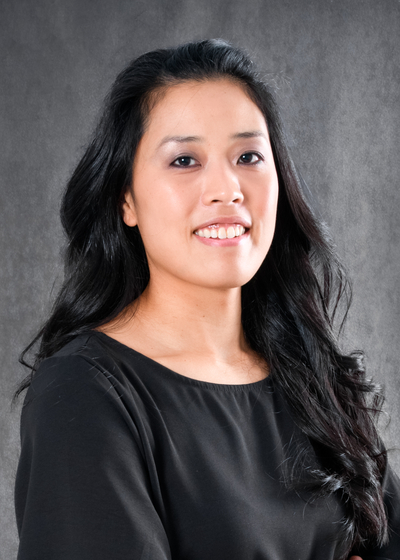 Lori Evans
Director of Human Resources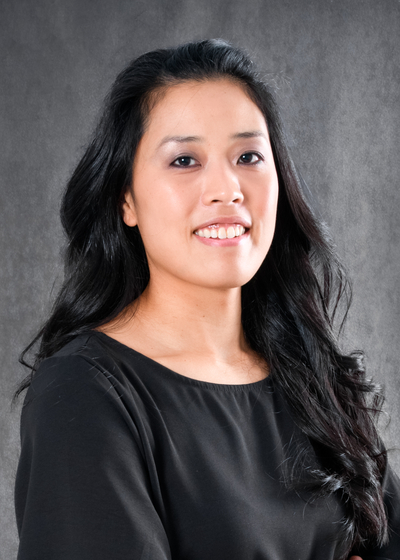 Lori Evans
Director of Human Resources
Before starting her career with Northwestern Mutual, Lori graduated on the Dean's List from the University of Chicago with a degree in Human Development. She continued her academic studies at the University of New Haven where she earned her master's degree in Sports Management. While there, she served as the Assistant Coach for their Women's Basketball Team.
Lori then joined Northwestern Mutual in 2011 and has held several leadership roles within the organization. In her role working with Tim Hender at the Hender and Nero Financial Group, she led insurance underwriting, client service and scheduling.
As Director of Human Resources and Integration for Compass Financial Partners, Lori is responsible for:
Office management
Generating business reports
Applying for and renewing licenses
Technology assistance
Bookkeeping
Human resources
Implementation of new practices
She is married to her husband Poitier, and they have 2 sons, Paxon and Parker. Lori enjoys playing and watching as much basketball as possible, binge watching a good Netflix series, and hanging out with her family.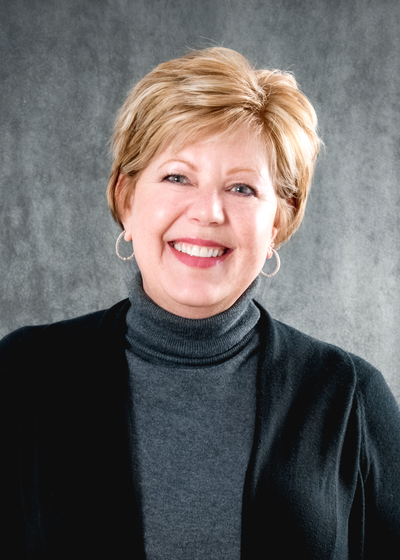 Erin Wunrow
Director of Client Relations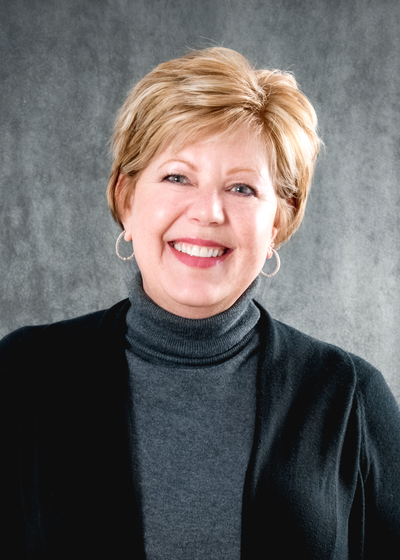 Erin Wunrow
Director of Client Relations
Erin joined the firm in 2019 with 25 years of experience in corporate sales, support, and training. As Director of Client Relations, she provides operational support to the team and serves as the primary contact for client relations and helps ensure a white glove experience.
Erin is responsible for:
Scheduling client meetings
Addressing client inquiries
Assisting clients with the online Client Portal registration and integration
Managing the firm's social media and website presence
Maintaining community relations and coordinating special events
She loves spending time with her two girls, family, and friends, as well as going to concerts and traveling. Erin has been heavily involved with Placing Paws Rescue of Illinois, a local foster-based animal rescue since 2013, and is also a past Ambassador for the Project Athena Foundation.
Affiliated Advisor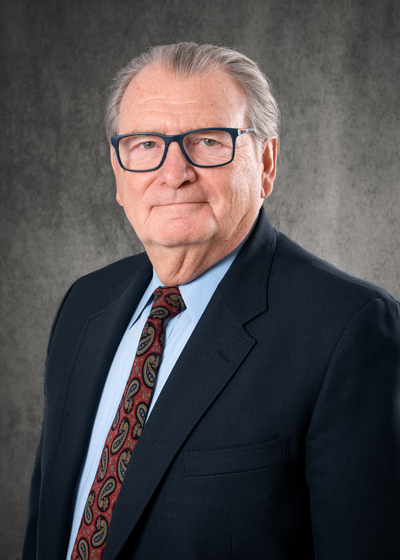 Alan L Nero
Financial Representative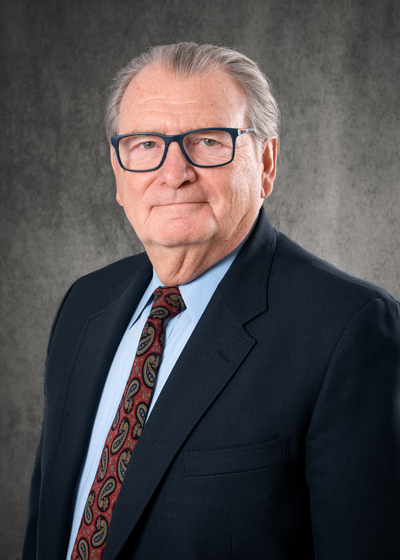 Alan L Nero
Financial Representative
Alan began his career with Northwestern Mutual in 1968 as a college intern. After graduating from Springfield College, he became a full-time Northwestern Mutual Financial Representative. While he was starting his financial services career, Alan also became the head Wrestling Coach for the University of Rhode Island. There Alan was recognized as New England Coach of the year three times and was inducted into the URI Sports Hall of Fame in 1993.
Alan is proud to have been with Northwestern Mutual for over 50 years. He prides himself on always doing the right thing and helping clients achieve financial security. In 1984, Alan's career took an interesting turn. He developed some innovative ways to advise, insure, and negotiate on behalf of professional athletes. Alan continues to achieve recognition for his innovative style of representation in the sports marketing world. The Sporting News voted Alan one of the Top 100 Most Powerful Figures in Baseball. Street and Smiths named him one of the Top 20 Most Influential Sports Agents. While continuing his work at Northwestern Mutual, Alan is also the Managing Director of Octagon's Baseball Division.
Alan has been married to his wife Lia since 1978 and spends most of his free time with his family. Alan has two children, Alana and Lou, and five grandchildren, Julia, Brody, Cooper, Emory and Maizy. While Alan and Lia call Chicago home, they are lucky enough to escape the harsh winters in Scottsdale, Arizona. Alan and Lia spend their summers in Narragansett, Rhode Island, back where it all began!